PEL – Polaros Electronics (1991) ltd.
COMPANY PROFILE
Polaros electronics was established in 1991.
We are located in yavne – near Tel-Aviv.
We are iso 9001 qualified.
Pel is specializing in marketing quartz crystal products, focusing on:
Quartz crystals
Crystal oscillators (xo , vcxo, tcxo, ocxo)
Crystal filters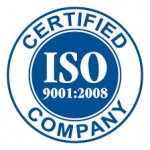 PRODUCTION
Production of programmable crystal oscillators
Frequency 1 to 200 MHZ
Delivery less than a week
TECHNICAL SUPPORT
PEL is performing laboratory testing for quartz crystal products.
Group-A test – for quartz crystals and oscillators at room temperature
Frequency stability in temperature range (-40/85 c)
Aging test – stability versus time
PEL is the only company in israel which has the capabilities of manufacturing, testing, Giving technical support during the design phase.